GLO Science Professional Teeth Whitening
What is GLO Science Professional Teeth Whitening?
GLO Science Professional is the latest innovation in whitening technology.It offers a dual whitening experience, providing an in-office whitening procedure plus and easy-to-use, award winning, at home device for maintenance.
Patient Guided Light Optic (G.L.O.) Technology
The GLO Device mouthpiece technology combines light plus heat in a closed system activating the whitening gel while preventing oxygen from escaping the tooth surface. This giving you fast, efficient, long lasting results.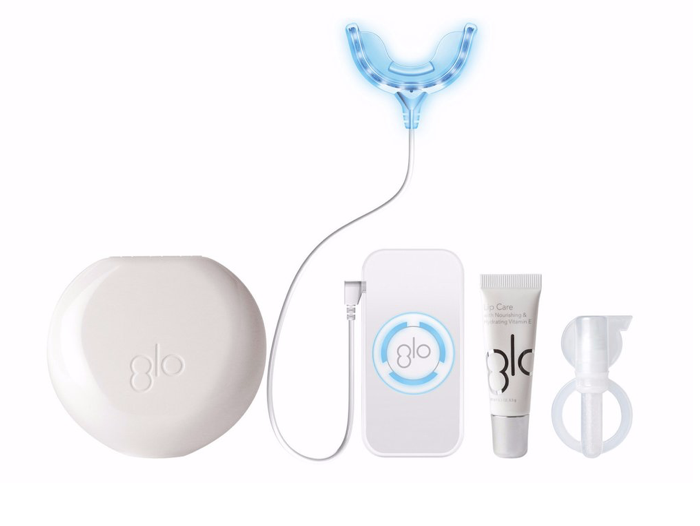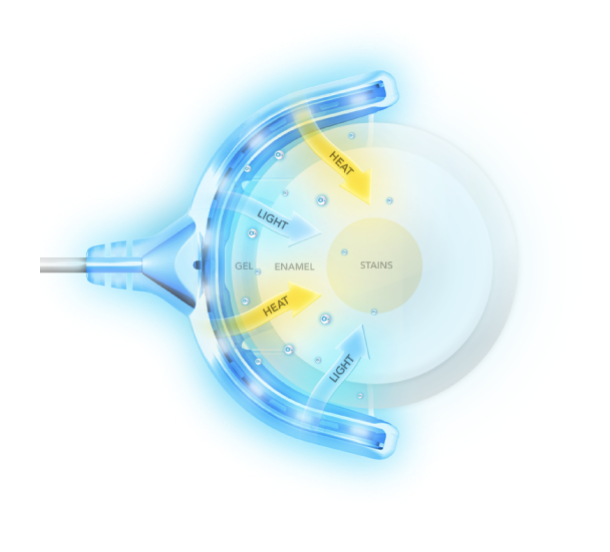 GLO is FAST!
With the GLO Science technology, in-office treatment appointments are usually just 60 minutes and maintenance treatments at home are just 32 minutes!
Sensitivity Be Gone!
In a clinical study from Forsyth Institute, 0% of GLO users experiences the painful "zingers" commonly associated with other professional teeth whitening procedures
GLO Science Treatment Options at Page Dental Arts
In-Office Whitening with the GLO Science Professional Device – On average, the in-office procedure whitens 5 shades with minimal sensitivity. The in-office treatment is fast, easy, and comfortable. Afterwards, patients take the GLO device with them for at-home maintenance plus 10 vials of maintenance gel!
Take Home GLO Science Professional Device – Enjoy the use of the GLO Science Technology and mouthpiece at home. Just 32 minutes per day for 10 days for a whiter smile.
GLO Pro To Go – Convenient Whitening Vials for on the go use. Just brush on and GO.